The classroom is divided into the classic sections of Topic, Morning and Afternoon activities, Additional notes and Records of visits or hospitalizations.
The text fields are not limited in any way, the entry can be as long as you like and you can manually enlarge and expand each field using the bottom right corner.
Beyond the traditional sorting table, you can use the predefined safety instructions found under the Sentence field. So that you don't have to keep typing these lessons for your kids, we have about 50 of them available for you to use and you just need to click on them.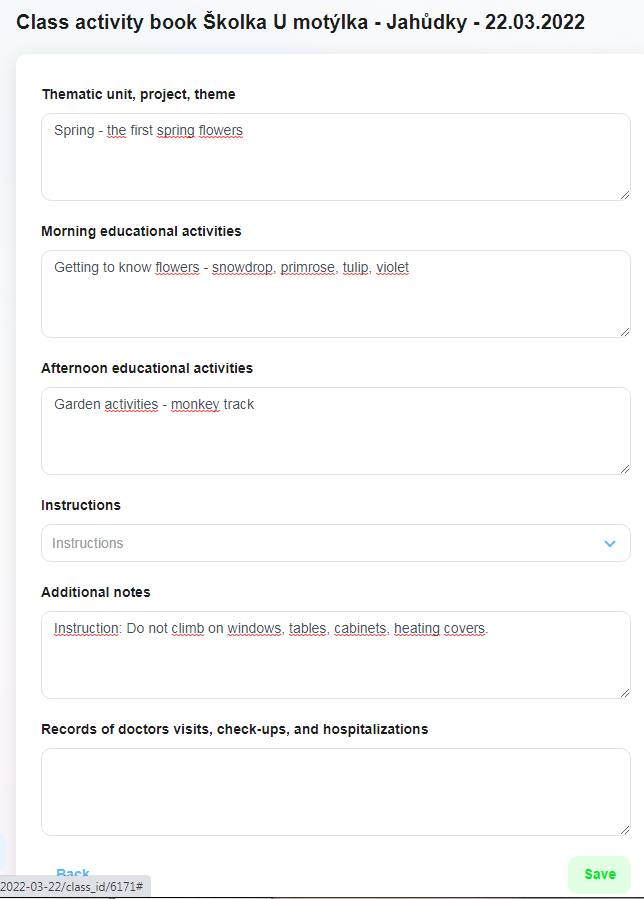 TIP: If you find any sentences missing from the predefined lessons, ask your school management who can add your own sentences to this menu.