What is a late note in Twigsee?
In order for the attendance and meal charge link to work properly, it is necessary to set a time by which a child must be excused in order to not pay the meal charge for that day. This is done by means of a early excuse note. If a parent sends in an excuse slip later than the specified time, it is a late excuse.
1. Overview of Late Excuse notes
In the main menu on the left side of the screen under the Attendance tab, select Monthly. This will open a window with a monthly attendance summary. A late excuse is marked with a red exclamation point.
TIP: For an explanation of all the symbols and colors used in the attendance summary, see the Attendance Legend.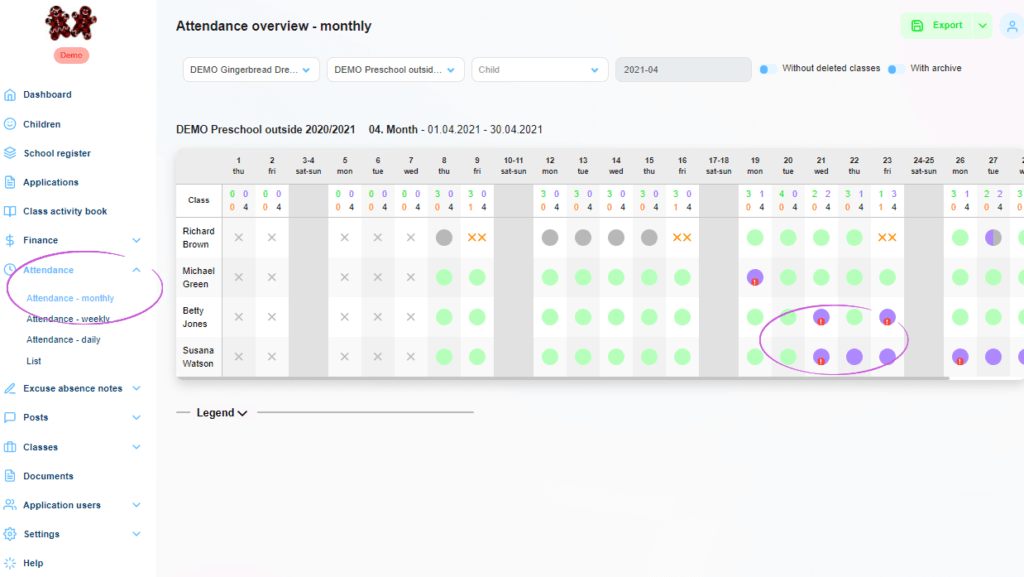 2. Excuse note detail
Click on the exclamation mark icon to display the excuse detail – here you can see the date and exact time the parent entered the excuse.