The Twigsee application has two basic interfaces – for mobile phone and desktop. In other words, a mobile interface and administration. All users of the mobile application must be added to the preschool in administration.
1. Where is the Application Users tab located
The Users tab of the application can be found in the left main menu.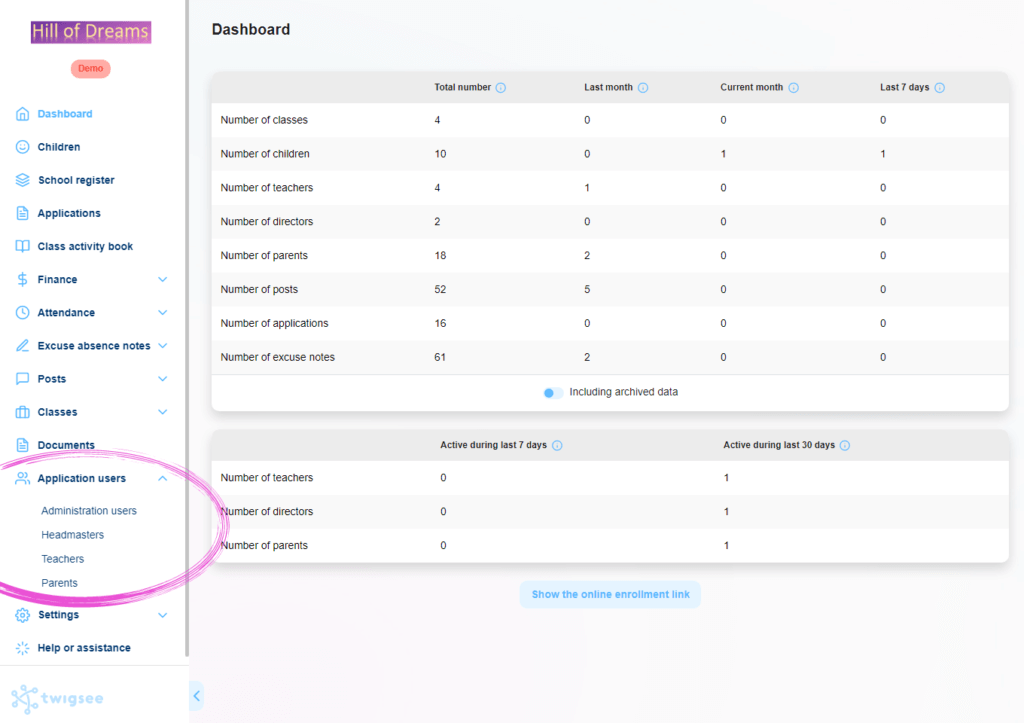 2. User types
Administration users
Mobile application users – Headmasters, Teachers, and Parents
3. Administration users
Administration users are of only one type, namely the preschool manager. One preschool can have more administration users (Preschool Managers). They are all those who have access to PC administration.
4. Mobile application users
Mobile application users are further divided into three types, or roles. Headmaster, Teacher, Parent.
5. How do the different types of mobile application users differ?
Headmaster – sees all classes and information and any contributions to these. Therefore they have a complete overview of the events and communication of the whole preschool.
Teacher – sees only what concerns the classes assigned to them.
Pafrent – sees only what concerns their child/ children.