Why do I also record departures and what if I don't check out
Do you want to keep track of how many children are currently in your class in the app? We therefore recommend recording the departures of children in attendance who have gone home.
Why record departures
This is useful for several reasons:
How to opt your child out
Checking children out as part of the attendance policy is very simple:
you can find the Attendance tab on the notice board.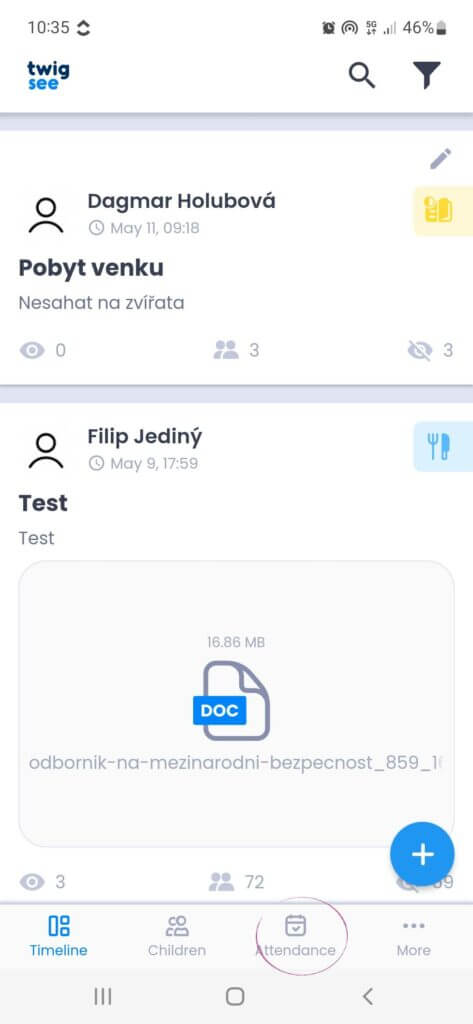 find your class and unmark the children you have marked as present (click on them again – the icon will turn grey again) and click on Send Attendance
now only the children you have marked in the app are in the class and you have a detailed overview of how many pupils are in the class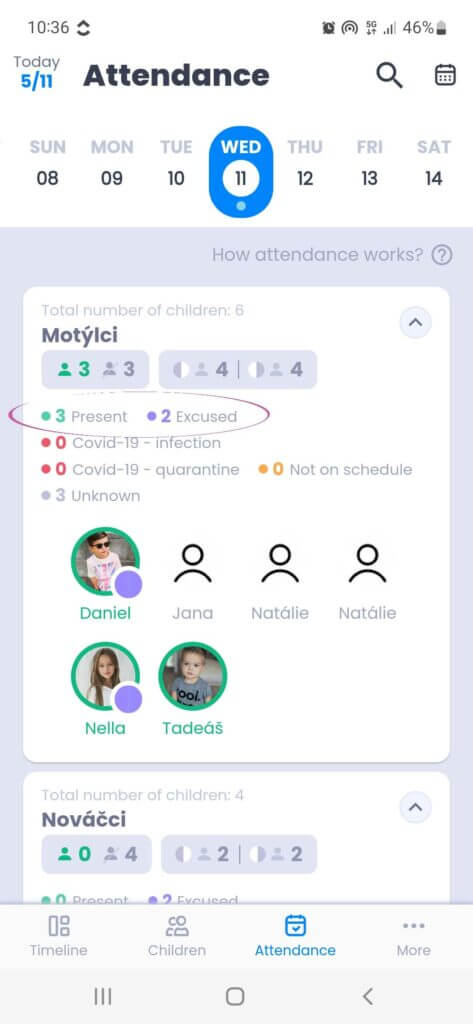 What if I don't sign my child out
Of course, if you don't sign your children out, they won't stay overnight at the school. We have a check-in system set up here that starts at 22:00 and checks out children who have only a lunchtime programme (if automatic check-out is set in the nursery editing) at lunchtime. All other children will be signed out at 10:00pm as part of their full day attendance. However, the time will not correspond with actual attendance, so it also depends on whether or not you are recording attendance for parents and authorities.