Document types in Twigsee
You can find three types of documents in Twigsee:
1. Automatic
First, there are automatic documents. These are documents that are the same for all preschools of a given type. The data that you find in these documents are pre-set, i.e., they are converted from the data that is in the system. If you select a document that is already pre-set in Twigsee, this means that there are already pre-set answers that can be selected from. (E.g., a document about admissions – it is followed by answers or other documents or actions from the parent). The text in these documents cannot be changed.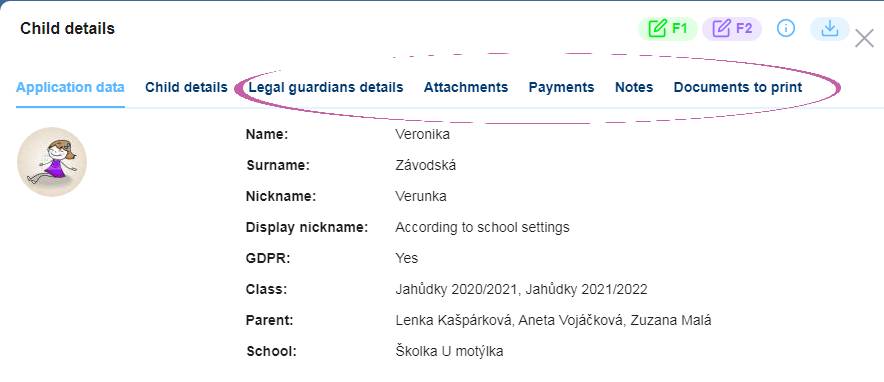 2. Individual
Other documents are those that you create individually. All documents will have a preschool header, according to your settings in the editing section of the school. For the children's groups you will also find the logo of the European Union.
In the Documents section you will first create the content of the email, you can use wildcards to generate information specific to the child in the document, e.g., year of birth. If the document is marked as active after processing, it is uploaded to each child and is ready to use. Attention! The document is not uploaded automatically, and parents do not see it in the application. The document needs to be generated and sent or forwarded to the parent in question. This is usually how contracts are created.

3. Attachments
Finally, there are attachments – these are documents, forms, questionnaires, etc. that the preschool has received from the parent using the app. These documents can be scanned into the PC and uploaded manually, or the parent can submit them in one of the forms (e.g., in the child's update). If it is an attachment, the document is just stored in Twigsee and does not follow up on other actions. However, an attachment can be generated and sent on at any time.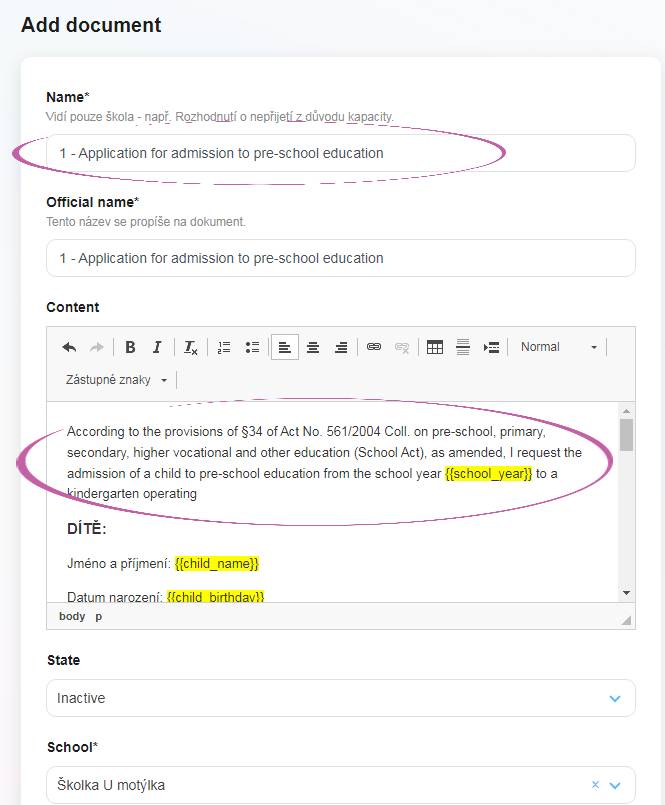 All documents can be found in the child matrix.