What happens when I archive a class?
If you archive a class, expect that:
Archiving will change the class status to inactive and it will not be displayed in the application.
The record of children and teachers who were in this class still remains. (Just find a specific child in the Children section and click on it to see all the classes the child is or was in).
Unarchiving
If needed, the class can be unarchived and it will be displayed again both in the app and on the web.
To unarchive a class, you can go to the Classes section at the top next to the school year option, click Archived and you will see all the classes that have already been archived.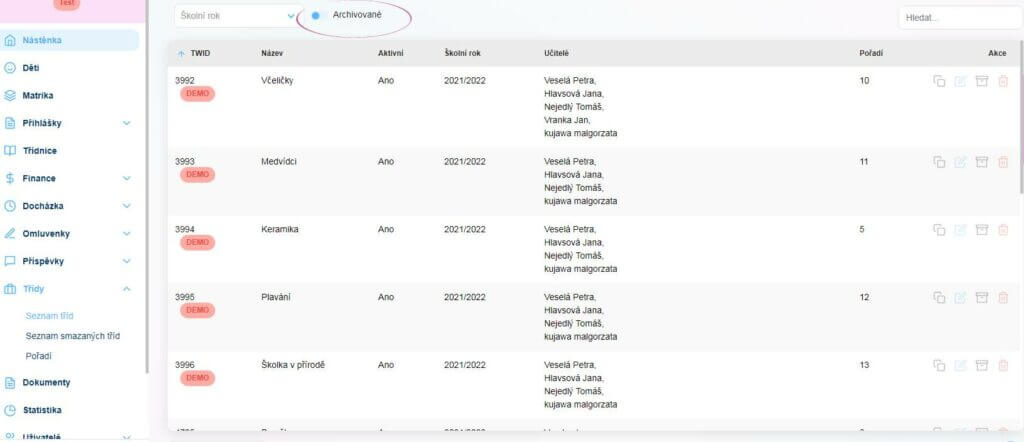 Select the class you want to unarchive and click on the far right.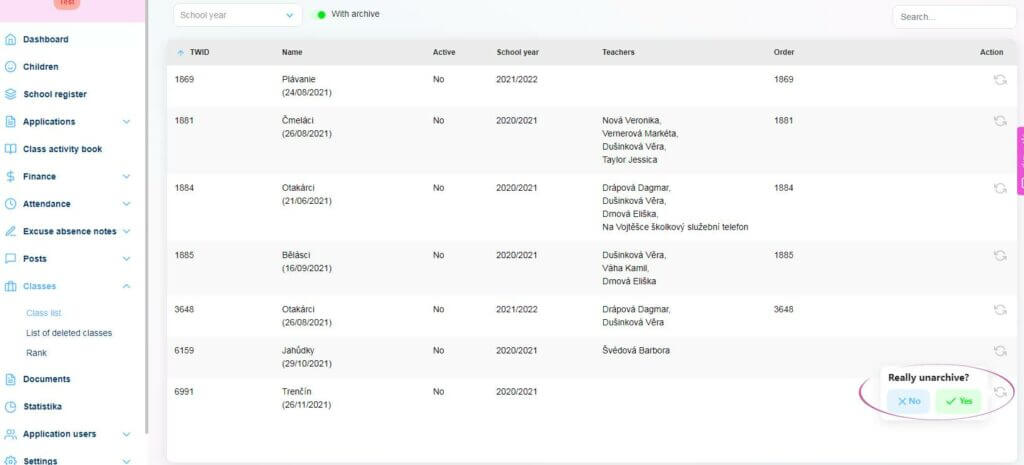 Attention! If a class is archived, it does not mean that the children and teachers are automatically archived!