What does an early note in Twigsee mean?
In order for the attendance and meal charge link to work properly, it is necessary to set a time by which a child must be excused in order to not pay the meal charge for that day. This is done by means of a early excuse note.
Where to set up a early excuse note
In the main left menu, under the Settings tab, select the Edit School section. In the top bar of the newly opened window, select the Attendance and Meals tab. Here you will fill in the day and the exact time by which the child must be excused. Finish the setup by clicking the Save button in the bottom right corner of the window.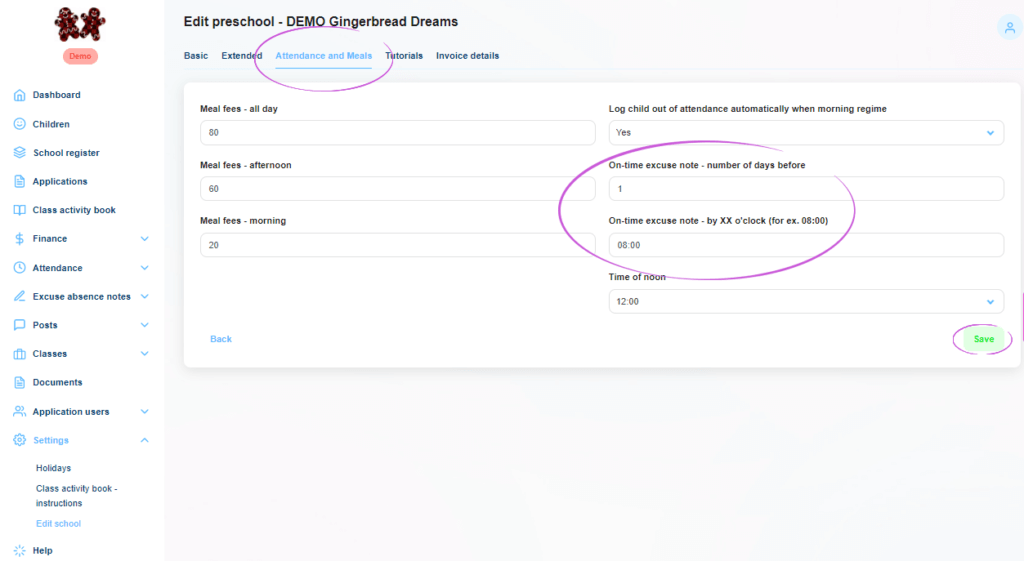 TIP: If a parent excuses a child later than the early excuse time, this is called a late excuse note.